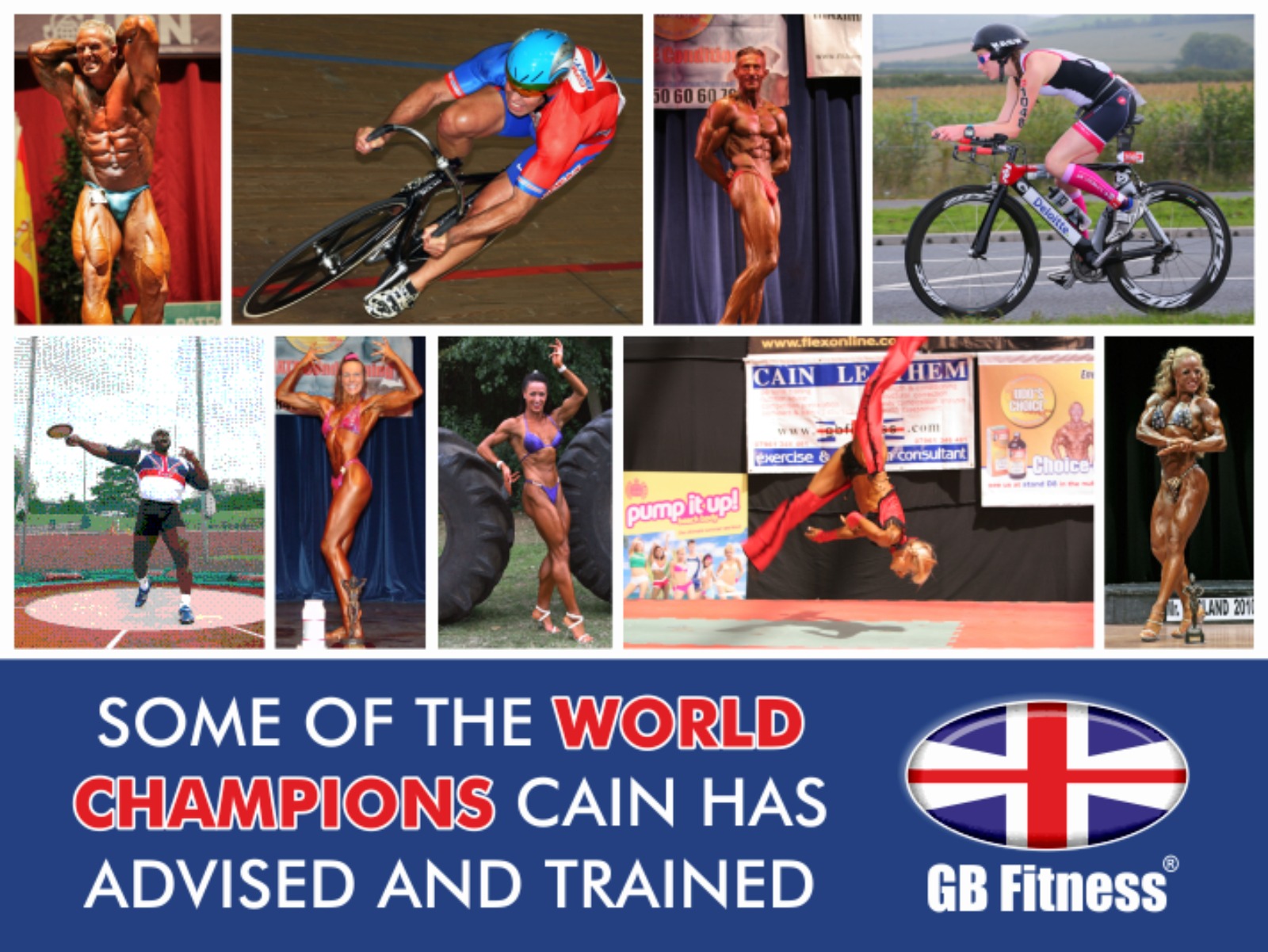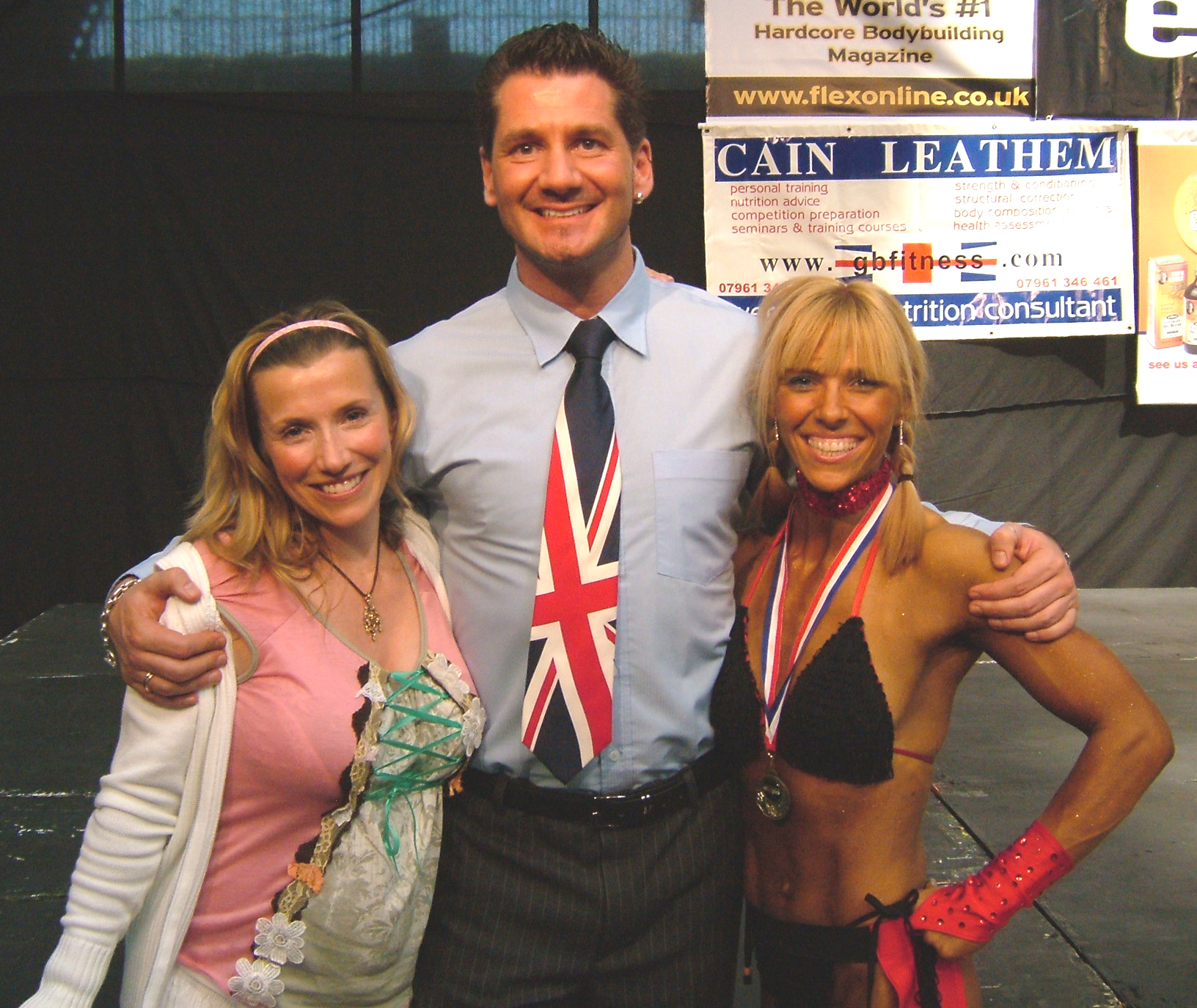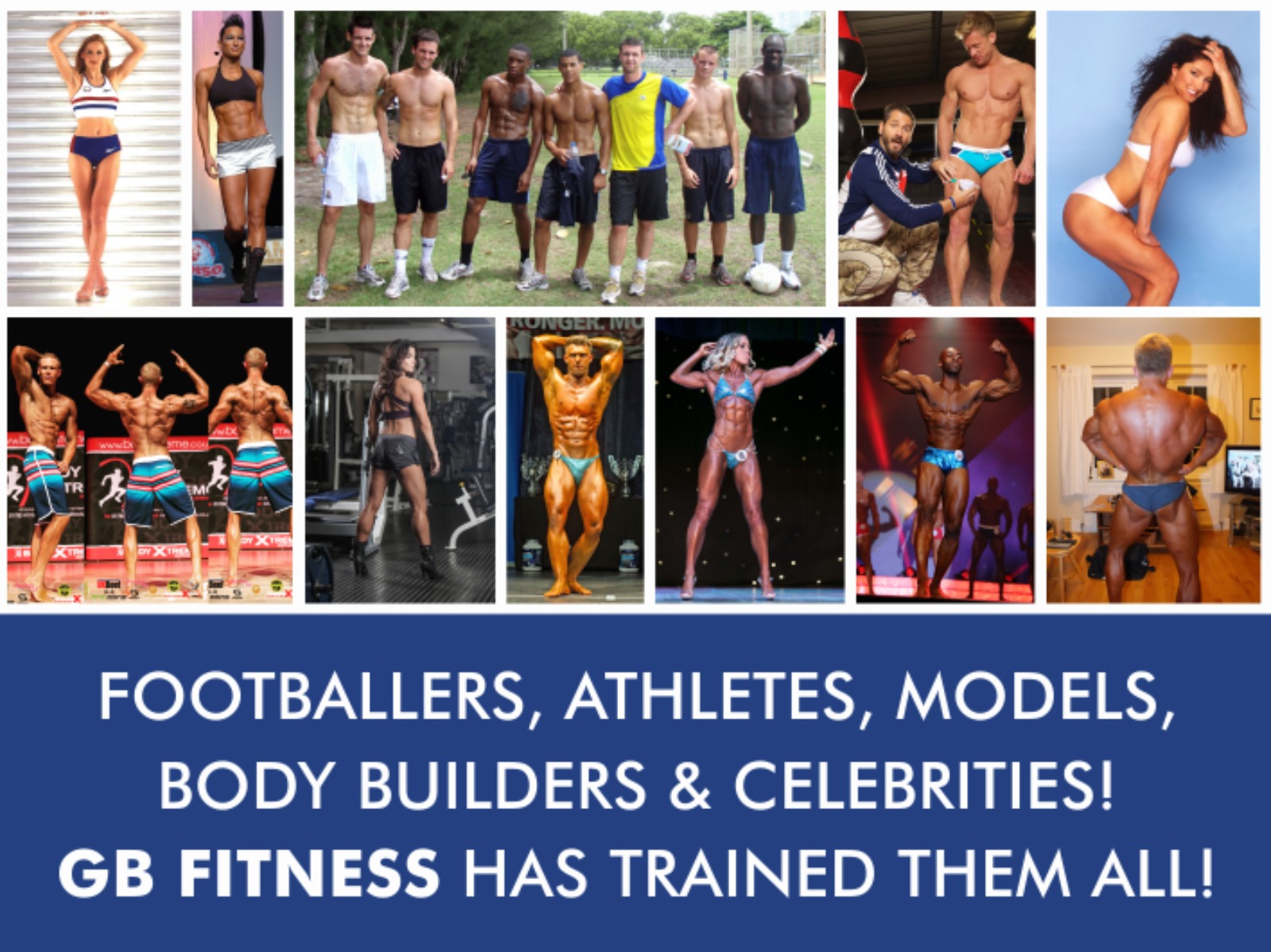 COVID-19 Stay At Home Swiss Ball Workout
Swiss Ball Exercise Prescription Sheet WITH STARS
Please CLICK On The Above Link For A FREE Workout Utilising An Exercise Ball (available on-line – under 5'10" = 55cm, over = 65cm)
Past and Present Clients/*Students
(** denotes both) Include:
* James 'Flex' Lewis – 7 x Mr Olympia Bodybuilding Champion
* Charles Clairmonte – 4 x Mr Universe and leading IFBB Pro
* Julian Golley – Commonwealth Games Triple Jump Gold Medal winner
* Stevie Smith – World IBC Boxing Champion
* Luke Crawley – G.B. International High Jumper
** Julie Crane – G.B. & Wales (5 x Welsh champion) Int. High Jumper and Commonwealth Silver Medallist
Joey Bull – 4 x Ms. Fitness Great Britain
Lohani Rochi – 3 x Ms. Physique G.B. & IFBB Professional Body Builder
Mark Povey – West Mids. Bodybuilding Champion & Novice Mr. Britain
Warren Dyson – Mr. U.K. Bodybuilding Champion 2000
Mark Turvey – W.P.F. Senior European Body Building Champion
Gary King – British, European & World Champion Powerlifter
** Tereska Browning – Overall British Female Body Building Champ 2002
George Gallagher– NABBA 1st Timers British Body Building Champ 2002
** Nicola Elding – BAWLA British Powerlifting Champion
Adam Williams – Jnr. Welsh Swimming Champion
** Dennis Francis – British Body Building Champion and IFBB Professional
** David White – SPF Mr Scotland 2005
** Adele Gibbon – ANB Ms Figure UK 2003 and NPA Ms Trained Figure UK 2004
** Corrina Martin – NABBA Midlands Figure Champion and EPF Ms Figure UK 2004
* Dan Donovan – GB International 400 metre Sprinter
Sharon Clare – British Female Natural Bodybuilding Champion 2004
Ryan Aston – Professional Boxer
** Lynsey Beattie – I.F.B.B. Professional Ms Figure
Nicky Fogarty – Ms Figure Midlands Champion 2005
** Kirsty Kent – NPA Female Physique UK, British and World Champion 2004
** Andi Black – NABBA Ms Fitness Great Britain & Ms Fitness Universe and WFF Ms Universe 2004, NPA Trained Figure & Overall British Champion and UIBBN Ms World 2004, Ms Fitness Expo and Overall Ms Expo 2005
Kevin Skelland – NPA Mr Britain and UIBBN Mr World 2005
* Mark Hylton – Olympic Silver Medallist 4 x 400 metre relay
* Rick Gannon – British Natural Bodybuilding Champion
Kevin Brown – 4 x World Masters Discus Champion
** Diane Youdale – 'Jet' from 'The Gladiators'
Karen Norris – Ms Toned Figure Midlands Champion 2006, Ms Body Fitness N.E. 2007
** Colette Pendry – European Powerlifting Champion
** Brendan O'Neill – Professional Golfer
** Debbie Rowe – G.B. Triple Jumper
** Mandie Grace – NPA Welsh Womens Natural Bodybuilding Champion and Best Presentation 2006, Gravesend Open Championships winner, Muscle Mania Champion
** Lisa Carrodus – BNBF  Womens Natural Bodybuilding Champion 2006, WABBA UK Champion, FAME Champion 2007, WFF Universe Champion 2007
Tygoli Ano –  BNBF Natural Bodybuilding Champion, NPA Heart of England Novice Natural Bodybuilding Champion and Muscle Mania Champion 2006
Catherine Belso – 2006 Muscle Mania Ms Bikini Champion and Ms Model Champion
Stan Collymore – Professional Football player
** Michael Ricketts – Professional Football player
** Anna Walewska – Professional Racing Driver
** Silvana Imbrogno – NABBA S. E.  Ms Figure, NAC Ms UK, IBFA Ms International, NABBA Ms Figure England, IBFA Ms Europe & WFF Ms Universe
** Neil Campbell – Olympic Sprint Cyclist
** Tim Benjamin – G.B. 400 m Sprinter
* John Heaton – NPA British & INBF World Natural Bodybuilding Champion
** Darren Coussens – UKBFF London and Southeast Bodybuilding Champion
Graham Earl – W.B.U. Lightweight World Boxing Champion
** Mark Findley – G.B. Sprinter
** Kelly Jones – Ms Fitness Wales 2007
** Marc Giles -WDFPA World Masters Bench Press and Deadlift Champion
Paul Daley – 3rd in Muscle Mania World Championships
Chris Nero – Professional Ruby Player
Scott Dan – Professional Footballer
Anthony Gerrard – Professional Footballer
Kelvin Atuhu – Professional Footballer
** Lee Harding – 1st Timers & British Overall Bodybuilding Champion & Mr Universe
** Neil Perkins– Professional Heavyweight Boxer
David Le Grys – 19 times World Masters Cycling Champion and World Record Holder
** Chris Truman – European Boxing Champion
** Richard Ghent – Professional Boxer
Rhian Adams – Ms Figure Wales, Ms Europe Runner Up & International Rugby Player
* Don Broadhurst – Commonwealth Champion and Professional Boxer
Kate Lawler – TV and Radio Presenter
Neale Cranwell – NAC Mr Britain and World Champion
** Adel Mohammed Taher Wawan Alshammari – Kuwait Boxing Champion
Kristof Beyens – Belgian International Sprinter
Adele Lassau – G.B. High Jumper
Steve Webster – Professional Golfer
Jarryd Dunn  – G.B. and Olympic 400 metre Sprinter
** Emma Constable  – Ms Toned Figure Champion
Jaz Dhami – Asian International Music Artist
Ingmar Vos – Dutch Olympic Decathlete
Ricky Summers – Professional Boxer
Dave Egan – Professional Boxer
** Tom Langford – – Professional Boxer
** Katerina Mappouras – Ms Figure UK Runner Up, 2 x Top 10 World Championships
Kofi Kyereh – World Top 10 Muscle Model
** Matt "Peachy" Williams – Natural Bodybuilder and British Championship Finalist
** Daniel Smith Jnr – World Junior Bodybuilding Champion
** Alexandra McMillan – Champion Ms Fitness athlete
Kyle Williams – European Kickboxing Champion
Eloise Du Luart – World Junior Duathlon Champion
Mark Lewis-Francis – 100 metre Sprinter and Olympic Gold Medallist
** Kieran Cooper – Overall British Muscle Mania Physique Champion
** Alan Cliffe – Leading Muscle Model and Classic Bodybuilder
** Jody Bradbury – Ms Figure (Pure Elite) and Ms Figure (NABBA) Champion
** Sam Horne – 2 x Ms Figure Champion
** Ben Towers – 2 x UKUP Mr Muscle Model Champion
James Girkin – Muscle Mania British Physique Champion 2015
** Gareth Bicknell – Welsh Mr Physique Champion
Alex Kent – Classic Bodybuilding Champion
** Sam Barron – Professional Boxer
** Sarah Lindsay – 3 x Olympian Speed Skater
Fraer Morrow – GB Squad Olympic Lifting Champion
* Victoria Thornley – 2016 Olympic Rowing Silver Medallist & 2017 World Championships Silver Medallist
** Shaun Anthony Blackwood – PCA British Bodybuilding Champion 2016 & IBFA British Champion 2017, IBFA and Ernie Taylor Classic Champion 2019 & IBFA World Champion 2019
… and many, many more!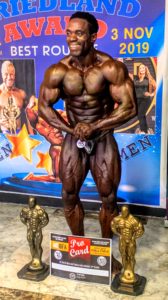 I have been in the industry and personal training for over 10 years, unfortunately it took me until only a few years ago to meet Cain. Since then my knowledge of the human body, exercise and nutrition in regards to optimal health and performance has increased dramatically, I say unfortunately because until you are learning at the level Cain provides you feel like you have been wasting you're time! I have always been an advocate of ongoing learning but most has felt almost a waste of time and sugar coated compared to what Cain provides.
Personally he has helped me rapidly improve my physique, my health, improve my overall knowledge and improve my own personal training business. No one else in the industry will give you the dedication and commitment he will, as long as you show the same back! I feel privileged to call this man a mentor as well as good friend.
As he says time and time again; 'Don't just do it, do it right'. – Alan Cliffe, Personal Trainer
For more information contact Cain on