Personal training generally takes the form of one-to-one exercise education and supervision. This is carried out following a face to face consultation to assess the clients' goals, health history and exercise background etc.
Please CLICK THE LINK above for a little introduction video on muscle function
The structure of the workouts can vary but generally consist of:
• Resistance (weight) training
• Functional training – which includes postural assessment and correction techniques
• Strength and conditioning for sports
• Cardio-vascular conditioning and stretching
• We strongly recommend that we look at each of these aspects, as they are all vital to the progression of the client's overall fitness and optimal-being
From here we specialise the program depending on the client's specific goals be it:
• Fat-loss
• Muscle-building
• Sports performance development
• Injury Rehabilitation
• Whatever the client is aiming to achieve…
The investment for the body you have dreamed of is just £500 for a block of 10 sessions or £60 per session if paying individually.
All payments are to made in advance please.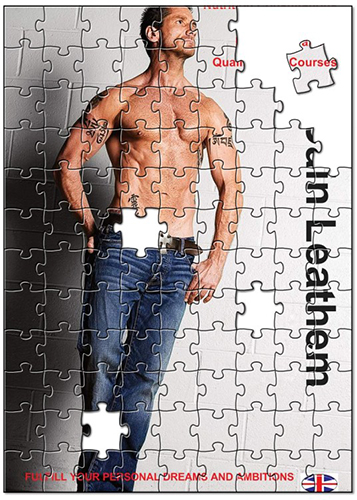 As I had been looking for a while at numerous courses to become a personal trainer I came across Cain through a mutual friend. After a quick email. I soon realised he ticked all the boxes. (A great price and someone willing to travel to any part of the country to teach…in this case Camarthen University). On my first day of the GB Fitness PT qualification course I was blown away, not just by his knowledge but Cain's pure passion for what and how he delivered his course. Cain delivers his courses unlike any other tutor I've ever been taught by. He doesn't just have clinical studies to talk from, but first hand experience in so many aspects in the health and fitness industry. From that first weekend I knew I had to hire him as my coach!
I'm glad to say I passed my PT course, and enjoyed it so much that I signed up to do 2 more of Cain's course regarding nutrition.
As a coach there is no one better equipped to guide you through any competition. Whether it be your first or not. He is confident in his application and empathetic in his attitude. If you listen to Cain and do as instructed you are guaranteed to succeed. Since since being under Cain's guidance I've achieved top 5 in every competition I've entered including 3rd at the British finals and becoming Welsh champion in the physique category. With more British invites to come!
Lastly I can say that Cain has not only educated me, coached me but has become a great friend in the mean time (and Yes, that is ME in the banner topping this page!). – Gareth Bicknell
CORRECT TECHNIQUE
Cain prides himself on detailed instruction and supervision of correct technique and form in all movements – be they stretches or actual exercises. He has lectured at an international level on this topic and has exposed the fact that many of the movements taught at present may actually be dangerous and ineffective. Be sure to employ an expert to teach you correct technique!
MISCONCEPTIONS
Many people have misconceptions about the quantity, and indeed types, of foods that constitute a healthy eating plan. For instance many people actually under eat and as such lower their metabolic rate.
This in turn reduces their fat burning efficiency and actually increases the incidence of fat accumulation. Therefore by reducing calories too harshly you can actually increase fat mass – yet due to decreased lean muscle tissue and dehydration a loss of total weight may be observed!
This will vary in emphasis depending upon the client's needs but generally consists of:
• Full body composition assessment (fat mass, lean mass, hydration level and calorie expenditure)
• Blood pressure and heart rate checks
• Assessment of the client's current dietary program and lifestyle
• Blood tests and more (samples taken and sent to leading CQC approved labs for analysis if required)
Then an individual and mutually agreed eating plan will be constructed, with a view to achieving the client's desired goals, along with a supplementation program if required.
This misconception of "diet" forms the majority of most people's regimes when attempting to lose fat. The loss of weight and the loss of fat are separate issues and have to be defined, and we educate our clients on the correct protocols for success.
Medical ailments and degenerative diseases have also been treated very successfully with nutritional intervention. As such we do work with many clients who suffer from various conditions and have found that they not only achieve great relief from associated pain but that the conditions may actually regress. We work alongside GPs, consultants, osteopaths and the like to offer our professional expertise.
In conclusion nutrition is a vital part of anyone's health program.
YOUR INVESTMENT? – to get all this information and a detailed personal programme is only £125.
Follow up appointments for reviews and adjustments are charged at just £75.
PLEASE NOTE: All courses/appointments require 100% attendance and refunds will not be given.
I initially went to Cain Leathem almost seven years ago as a referral as I'm a bodybuilder who competes and wanted to try a different, more scientific, approach to my training and nutrition.
The first consultation I had with Cain was over two hours long and I was totally mesmerised with the knowledge and his advice and so automatically believed that Cain would be the person to take me further.
And in fact he did just that we worked together looking in depth into my nutrition, training, mental state and even blood analysis which were all areas that could be improved and services that he does personally.
That being said I have gone onto winning a British championship title which I've never done before.
Cain gives you the truth and helps build a picture of health putting the jigsaw pieces together to create your Ultimate Picture! He really does care about the well being of all of his clients.
I have also completed one of Cain's qualification courses in personal training and now have my own clients in helping them not only to train hard but…… Smart, Strict, Safe and Effectively!
The best thing I've ever done is working with Cain first becoming the client, student and now I not only see him as a mentor but also as a great friend with an unbreakable bond with endless possibilities … thank you Cain Leathem.
GB Fitness all the way! – Shaun Anthony Blackwood, British Body Building Champion 2016 & 2017 and World Champion 2019