Professional Speaking Services
"DISCE QUASI SEMPER VICTURUS ; VIVE QUASI CRAS MORITURUS"
A range of presentations/seminars/workshops can be offered at any appropriate venue.
They may range from one hour talks on general health advice, fat loss tips, sports performance enhancement etc. up to full training days for your staff/team on improving their energy and concentration levels.
We all deserve OPTIMAL BEING.
At present seminars are held within health clubs, private clubs, business and social meetings. These include visits abroad to address educational summer schools on the benefits of health awareness for busy managers and decision makers.
GB Fitness Director Cain Leathem has given specialist talks on health/fitness/nutrition topics to large audiences including the national convention for the Federation of Holistic Therapists, the 'Overfed and Undernourished' Conference on childhood obesity, the Health & Beauty show, the Holistic Health show, the Multitrax Fitness Forum and the Functional Sports Nutrition Academy for fitness professionals.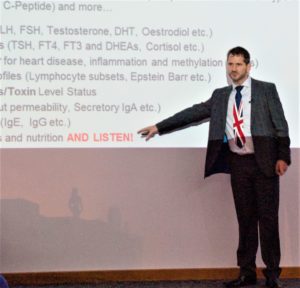 Cain also speaks on all matters of health and optimal being to executives and business owners. This role sees him deliver education and motivation to leading business groups such as the Academy for Chief Executives and the Academy of Business Leaders and Entrepreneurs.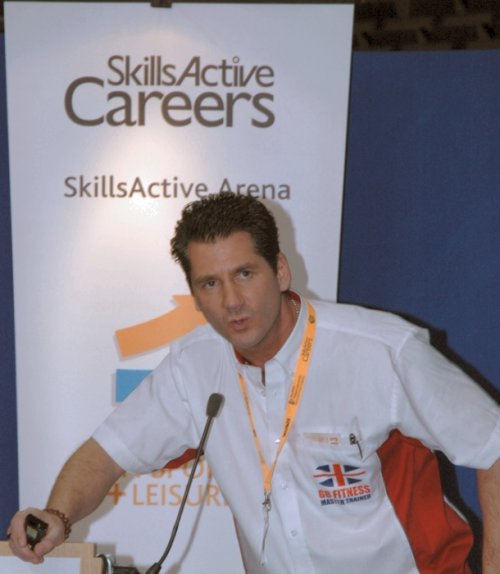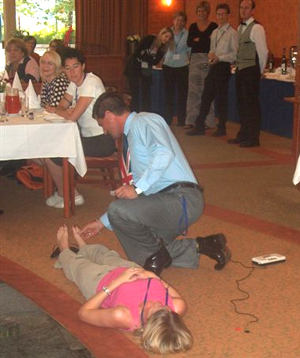 Cain has also discussed many health issues on radio and television as well as national newspapers and magazines, feeling that the majority of information given at present is misleading.
Practical workshops for exercise techniques may also be arranged, either for independent trainers wishing to improve on their skills or run more as an inter-active group seminar, be it for beginners or advanced trainers.
These seminars are very often an eye-opener for the attendees, as many of the "facts" that we believe to be true are in-fact nonsense theories given by pseudo "gurus" and daily tabloid journalists. We like to raise awareness of some of these issues and guarantee you will go away with more answers than questions.
Popular Topics Include:
Optimal Nutrition – Truth vs Fiction.
Exercise CAN be done anywhere.
Corporate health and OPTIMAL being.
Having worked with Cain over the last few years, in a variety of circumstances, I've heard him lecture, improved my education on his courses, run joint seminars with him & shared clients, the thing that rises above even his knowledge & ability to teach is his integrity. To see someone run a business that is truly client/student centred as opposed to purely making money is a rare & precious thing. (Having said that it is rumoured that he will be influenced by a large Gin & Tonic). – Paul K Ehren – Masters Bodybuilding Champion
Clinical health assessments right there in your office! See Clinical Testing services
Contact us for more details on how these exciting and educational presentations can be structured to suit your needs.
For more information contact Cain on