Please CLICK On The Above Link For A FREE Whole Body Workout Utilising An Exercise Band (available on-line)
Take Care All X
International Qualification Courses
GB Fitness offer the most in-depth, realistic and results-based health and fitness qualification courses available. The Personal Trainer Diploma and Diploma in Advanced Nutrition For Optimum Health have both won awards as have many of the students that have gone on to be leading figures in the industry. These courses are taught and recognised WORLDWIDE!
Our U.K.P.R.N. (U.K. Provider Reference Number) is: 10037181
The courses offered by GB Fitness are a very unique in their approach. We pride ourselves on real education for Exercise Professionals who want the knowledge to make a difference to the lives of their clients and the results that they achieve exceed those of the mass-produced instructors that are all too common in our industry.
There is a lot of material covered each day (with more study and revision at home) but this is how we can fit so much in that is not normally included by other training companies, especially at this price! Our courses are taught face-to-face and do require 100% attendance.
These courses do go much deeper than your standard "turn up-and-pass" type that seem to be the trend! The course manuals are in depth and focus on NEEDED skills rather than information you will never use. The courses have a varied base of students from elite athletes to some that have never trained… it is an equal starting ground as many have pre-conceived ideas that we may well change for the better of both you and your clients.
The qualifications offered cover a wide range of training/nutrition protocols as well as assessing techniques and relevant theory – to be applied to any sport, health or rehabilitation situation.
Studying with GB Fitness will ensure that your clients achieve RESULTS from their investment. Therefore YOU will build a reputation as a quality Personal Trainer and Nutritional Therapist. Achieve Optimal Fat Loss, Muscle Gain, Health Enhancement, Optimal Being and Sports Performance with all of your clients.
Cain has a passion and enthusiasm for his subject and has an excellent teaching style which imparts his wealth of knowledge and experience to his students and manages to explain even the most difficult concepts in a way that all can understand. His courses are comprehensive, and robustly examined giving confidence to the student. The scientific reasoning is robust and far exceeds that of other courses. As a Medical Doctor I chose his courses to expand my current practice and knowledge, something that other companies could not offer (he has since moved abroad and set up his own Sports Medical Practice utilising this GB Fitness education!). – Dr Ray Reehan MBChB BSc
Cain Leathem won the prestigious Contributions to the Fitness Industry and Society category as well as a finalist in the Lifetime Achievement category at the English Veterans Awards 2019
"Knowledge is knowing a fact; Wisdom is knowing what to do with the fact – B.J. Palmer"
… at GB Fitness WE KNOW!
INTERNATIONAL PERSONAL TRAINER QUALIFICATION COURSES
only £999
including manual, tuition, exam and certificate
3 full weekends attendance for classroom/gym tuition. Final day of 3rd weekend includes a full day for a written theory examination followed by a practical assessment.
CALL FOR DETAILS ON DATES AND VENUES
A comprehensive course that takes you up to a high standard of Personal Trainer enabling you to fully assess a new client (including health screening, bodyfat analysis, blood pressure and heart rate), construct an individual program (based on personal history and goals and to incorporate stretching, resistance training with correct techniques and cardio-vascular conditioning as well as basic dietary advice). The knowledge of anatomy and physiology that is taught will back up the information you give out. This course does qualify you as a Personal Trainer and is accepted for full PT liability insurance with 'Balens' and 'Fitness Professionals' insurers.
Basic Anatomy & Physiology – covering circulatory, energy, skeletal and muscular systems.
Principles and effects of training – on musculature, metabolism, blood pressure, resting heart rate etc.
Use of free weights, resistance machines and cardio-vascular equipment – to include detailed instruction on lifting techniques and the muscles involved. Also included are warm up, mobility and workout stretch techniques.
Construction of programs for muscle gain, fat-loss and general fitness (with general nutrition advice).
Health and safety issues (including health and activity history of clients, body-fat testing, resting pulse rate, blood pressure etc. as well as spotting techniques and gym etiquette).
Assessment and subsequent certificate award will be by means of a practical assessment including client appraisal as well as demonstration of sound knowledge on exercise prescription and demonstration of technique. There will also be a written theory exam to verify underpinning knowledge on anatomy and physiology, exercise protocols and safety issues. We at GB Fitness feel the 'multiple-choice' system of testing is a poor reflection of the student's knowledge and does not lead to the best of communication between client and trainer. Our students can pride themselves on 'knowing' their topic and 'thinking' through issues to create the best result possible.
PLEASE NOTE: All funds are a guarantee of attendance and refunds shall not be given.
I've known Cain for over 25 years, and in that time he's gone from being an enthusiastic student of bodybuilding and physical culture to a highly respected expert on this as well as many other associated disciplines. Having this background on Cain, there was really only one option for me when it came to studying to become a qualified PT, but even with this it hadn't prepared me for what was to come. Not only is Cain's knowledge diverse, his understanding of his subject matter is exceptionally deep. But knowledge and depth of understanding are only part of the story; what makes a truly great teacher is the ability to effectively convey concepts and theory at multiple levels, thus enabling students in the same class, all with varying degrees of understanding and experience to understand what's being taught. This really sets Cain apart from others in his field.
So, enough of the man and the method, what about the course? Comprehensive and in-depth are two words that sum it up, as does the phrase "it isn't easy". Despite my many years of training and competing, and my science based qualifications, I learned a lot. A hell of a lot. A lot of new concepts to help broaden my knowledge base, but as the course went on it became apparent that I had to unlearn things that I'd been doing incorrectly for years which had become so ingrained that I accepted they were right – there were many of these Eureka moments for me throughout the course which have brought a new dimension to my own training.
If you're looking to be stretched and tested and you really want to learn and understand the subject, this is the course for you. It's hard. It's intense. It's testing. It's demanding. But, when you've qualified you'll know it was worth the effort and that your new qualification actually means something, and that as a PT you'll have the best foundation possible, which even in the early days of practising will put you at a level way beyond most experienced PT's. Nic White
GB FITNESS ADVANCED PERSONAL TRAINER COURSE
only £999
includes manual, tuition, exam and certificate as well as a valid First Aid Certificate (if not currently qualified)
3 full weekends attendance for classroom/practical tuition. Plus a half day for a written theory examination.
(the pre-requisite for this course is the  GB FITNESS PERSONAL TRAINER COURSE or equivalent).
Taking the industry to a new high level of expertise that ensures success in the industry as well the maximum quality of service for your clients. The course will cover First Aid (gaining you your H.S.E. approved 3 year C.P.R. certificate), sports injuries and prevention (taught by a leading therapist with years of experience of elite athletes), core stability issues and exercise, advanced training techniques for athletes and high level trainees (including advanced exercise techniques) and a more in-depth look at nutrition and supplementation.
Anatomy & Physiology – including energy systems, immune system, endocrine system, central nervous system, digestive system and advancement of muscular and skeletal function.
Basic First Aid procedures – achieve your H.S.E. 3 year Emergency First Aid AtWork Certificate. – (*outside tutor).
Stretching techniques – static and assisted for pre/post workout and developmental stretching programs for progressive flexibility as well as dynamic stretching for athletes.
Advanced resistance exercise design for various sporting disciplines. This includes circuit training, olympic lifting, speed and agility drills and plyometrics.
Basic nutrition education – to enable the trainer to give sound basic advice on dietary guidelines to support training goals (e.g. fat loss, muscle gain etc.) and supplementation.
Advanced cardio-vascular protocols (to advance fitness levels, maximise fat burning, to aid in specific sports development etc.). Includes 'Sportstest' demonstration (world leaders in metabolic analysers for VO2 max and calorific substrate utilisation – *outside tutor).
Postural assessment and issues that would arise from imbalances and faulty recruitment patterns.
Core stability and functional exercise principles. Testing and correctional exercises. Includes Swiss ball training.
Sports injury overview – prevention and rehabilitation (*outside tutor).
Ergogenic aids used in sport, including supplements and drugs. Blood analysis is introduced to assess issues that may need to be addressed.
Motivational tools from the field of Neuro Linguistic Programming for clients to maximise their results through psychological well-being and easy-to-follow drills.
Issues around special populations including the elderly, injury rehabilitation, sports specific needs and more.
Assessment will be as for level 1 by means of a practical and full written theory examination. In addition the student will be asked to produce a 2,000-word assignment detailing a full training, flexibility and nutrition plan for a specific sport (selected by the tutor and to be handed in 2 weeks after the course examination date).
PLEASE NOTE: All funds are a guarantee of attendance and refunds shall not be given.
And who is this Cain Leathem you speak so highly of George?.. He is my 'everything' I answer.
A stunned look I get because it's not the kind of thing you say about a man coming from a man.
I'll explain, but before I get meaty I want to express how much Cain has impacted my life.
I've known Cain from a far for a few years now.
I got intrigued and became quite engaged when I attended the 2014 Sports Nutrition Live Seminar and even though he was not billed as the main speaker he outdone all other speakers by far in terms of topic, delivery, info, and most of all…realism.
He's massively influenced my life to give my simmering thoughts of comfortable success to a burning inferno of a vision to become one of the country's leading Nutritional practitioners, trainers, and Bodybuilding competitors!
There are many motivational speakers out there including Robin Sharma, Les Brown etc and there's always a link to how these motivational coaches advise you to progress with your life. Education is big on the agenda in regards to educating yourself constantly and being around people that can have a positive people impact to your life. I call these people OQP's…Only Quality People!
Cain is just that, pure quality.
He's outspoken, opinionated and he's pretty misunderstood, but that's because he's educated and to that I will ask any doubters how would you not want to be educated by this calibre of knowledge?
Elements of "The Secret" and the law of attraction cannot be ignored since I invested into Cain's Advanced Nutritional Diploma.
I've competed as a drug free bodybuilder for over 12 years now and even though I've had successes I know now with Cain's knowledge installed in me and with my choice of having him as my coach I will be pretty competitively deadly for the forthcoming years.
My Personal training business- Trainwise Lifestyle with Fitness Coaching- has indeed improved since my qualification in June 2016 both with client addition and financially.
I've made a point of restructuring my life to keep on being educated by saving up and investing in courses and seminars predominately with Cain because as he says.. "The more you learn the more you earn"!
The people that come in my life now are indeed those of quality and my point here is that a course with Cain isn't just a course, it can really act as the cement to those bricks that can structure your visionary building towards your principle goal.
And if I carry on any more I'll have lock jaw for the amount of arse licking it may seem that I'm giving LOL, so that's it! I hope I've gone some way in convincing even the non believers to start believing. – George Fereos, Trainwise owner and natural body builder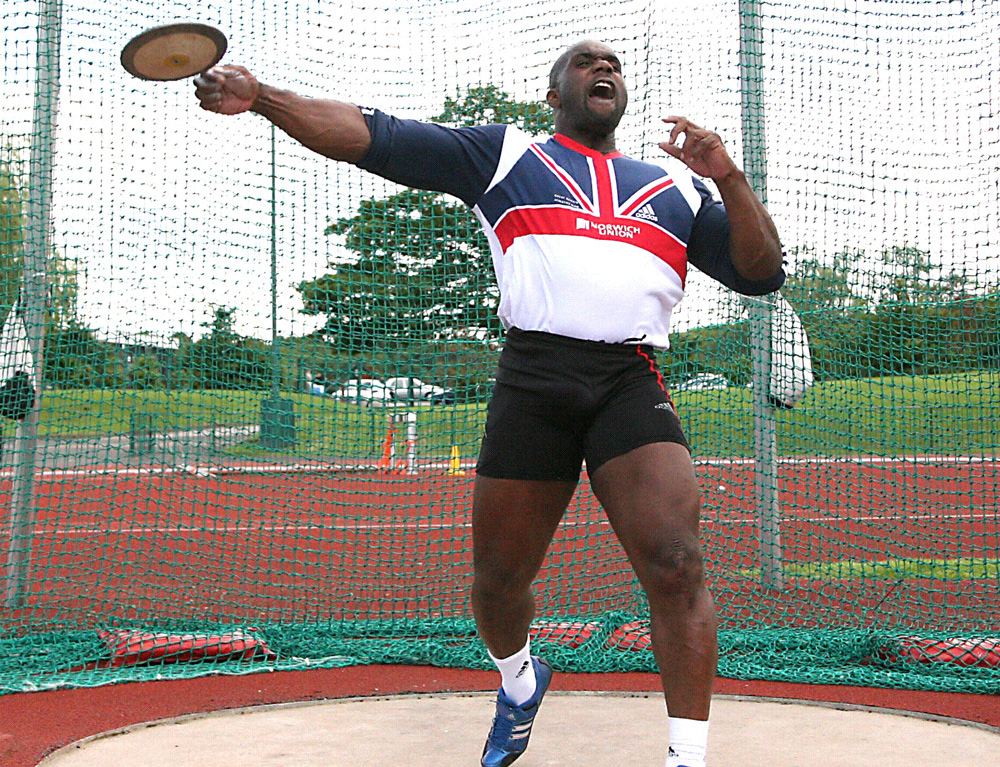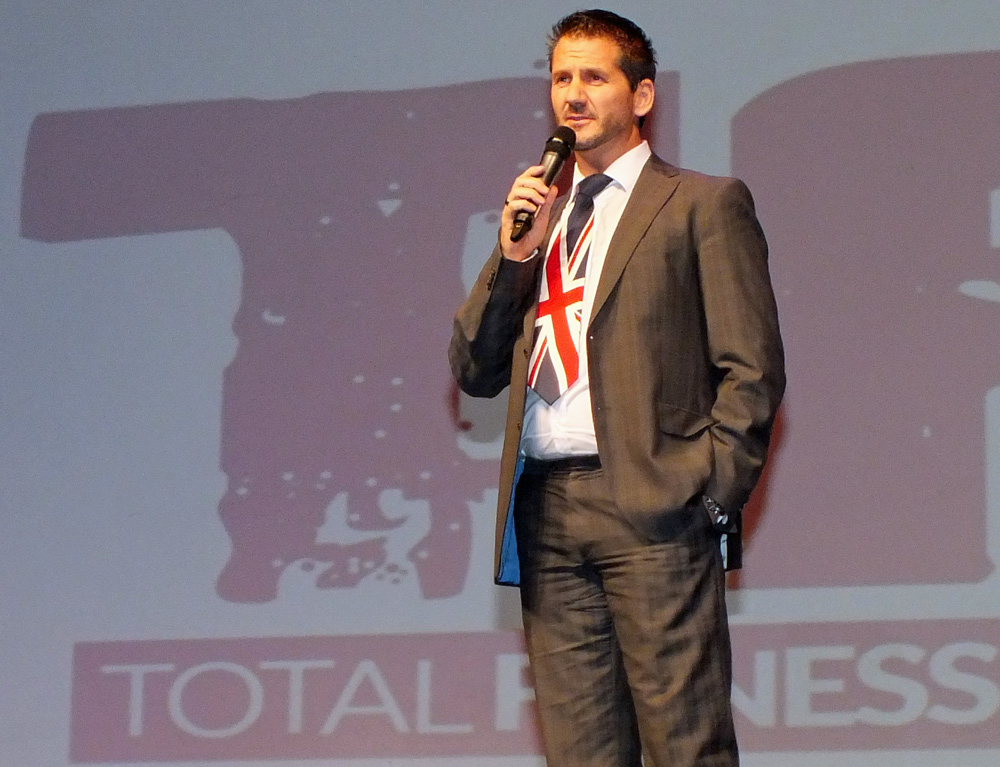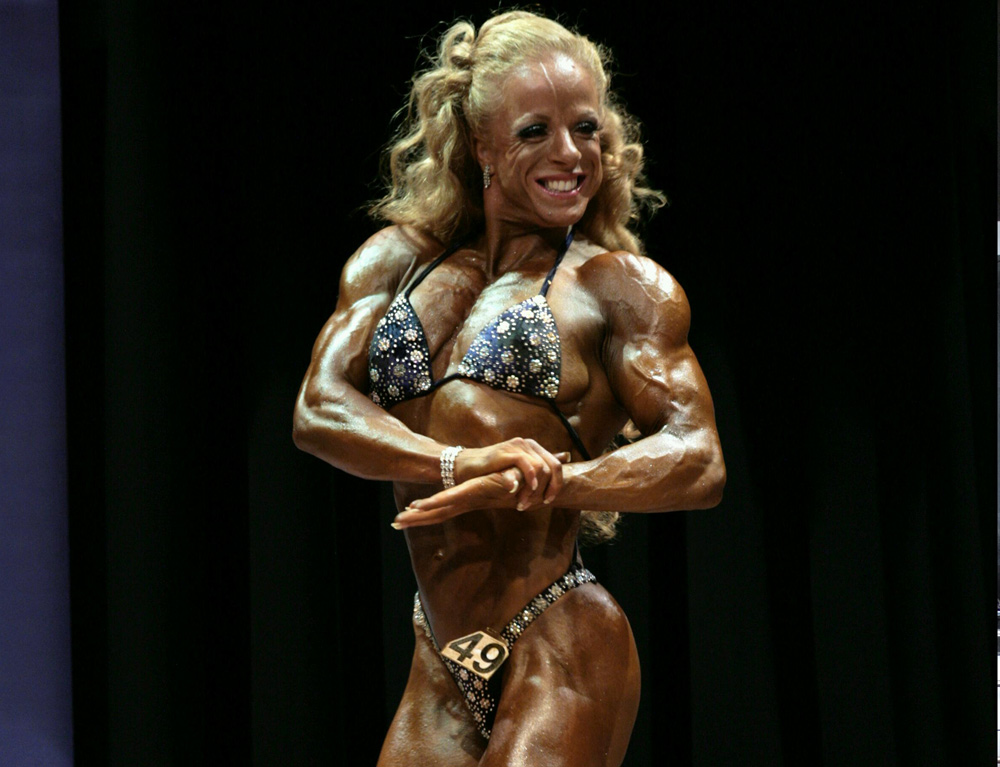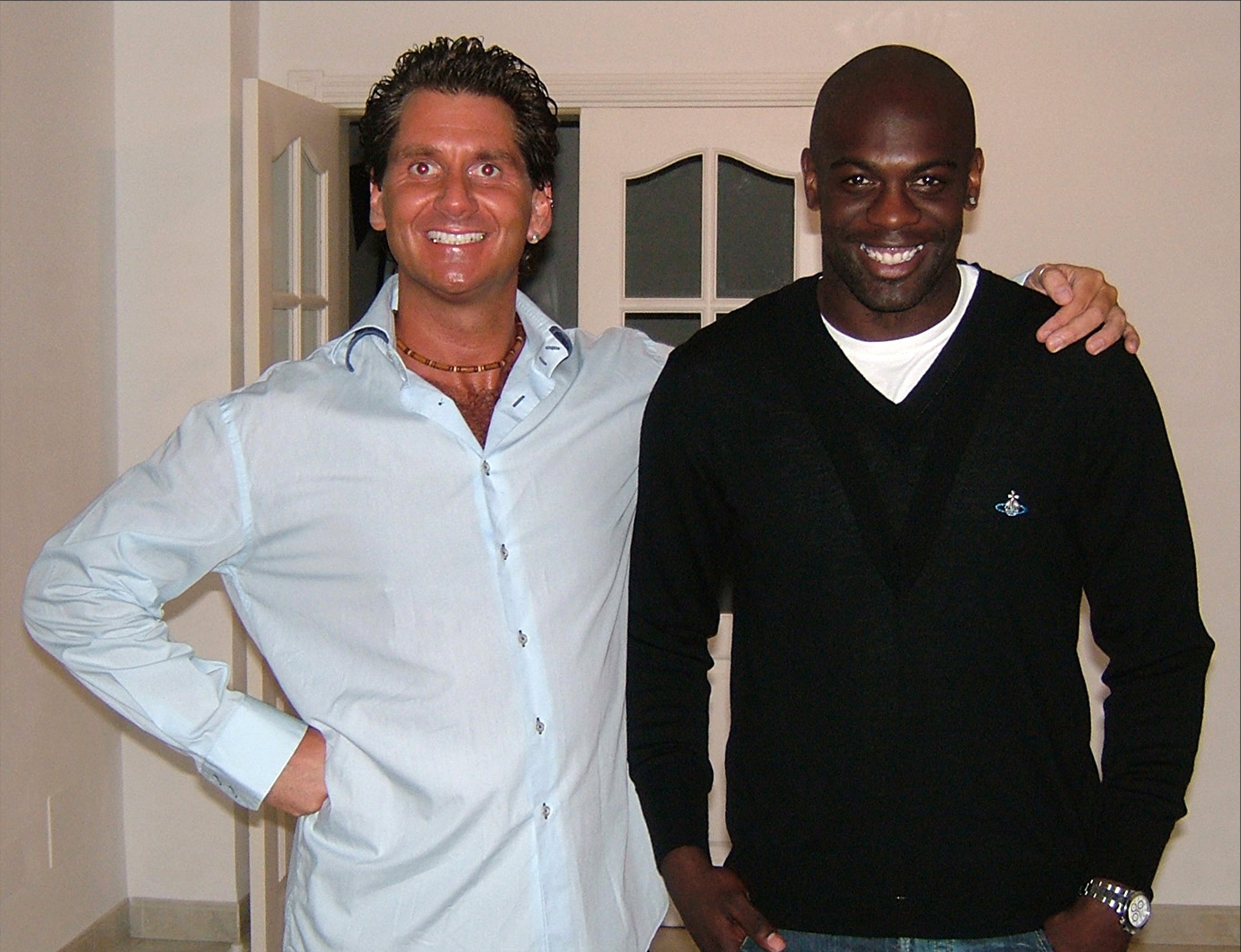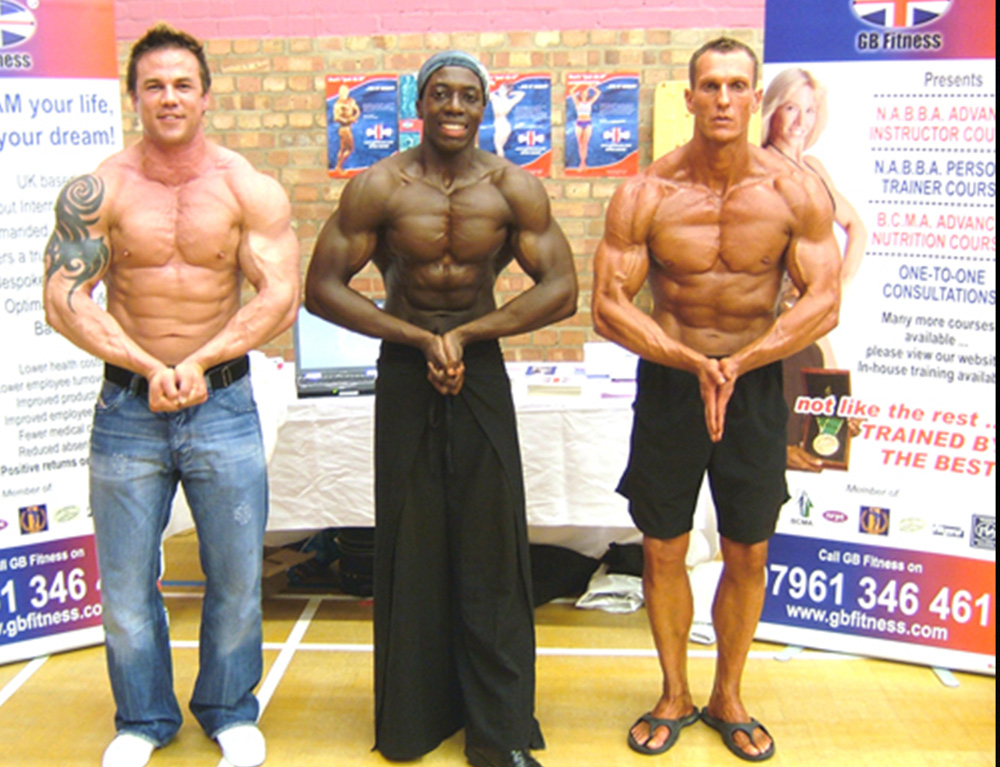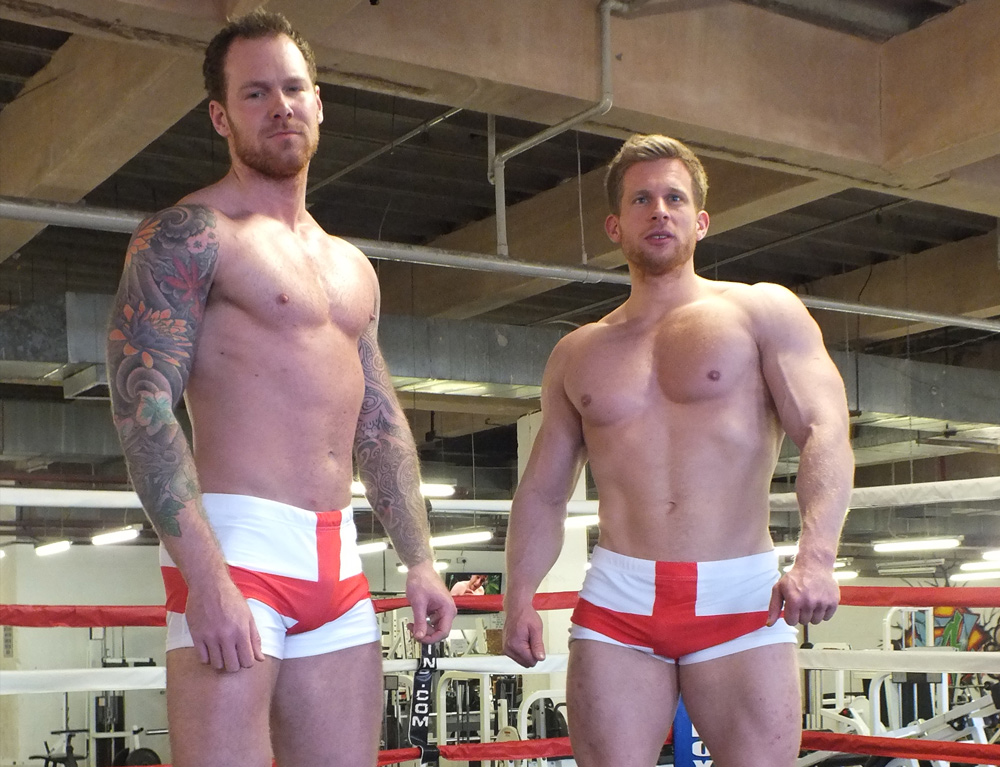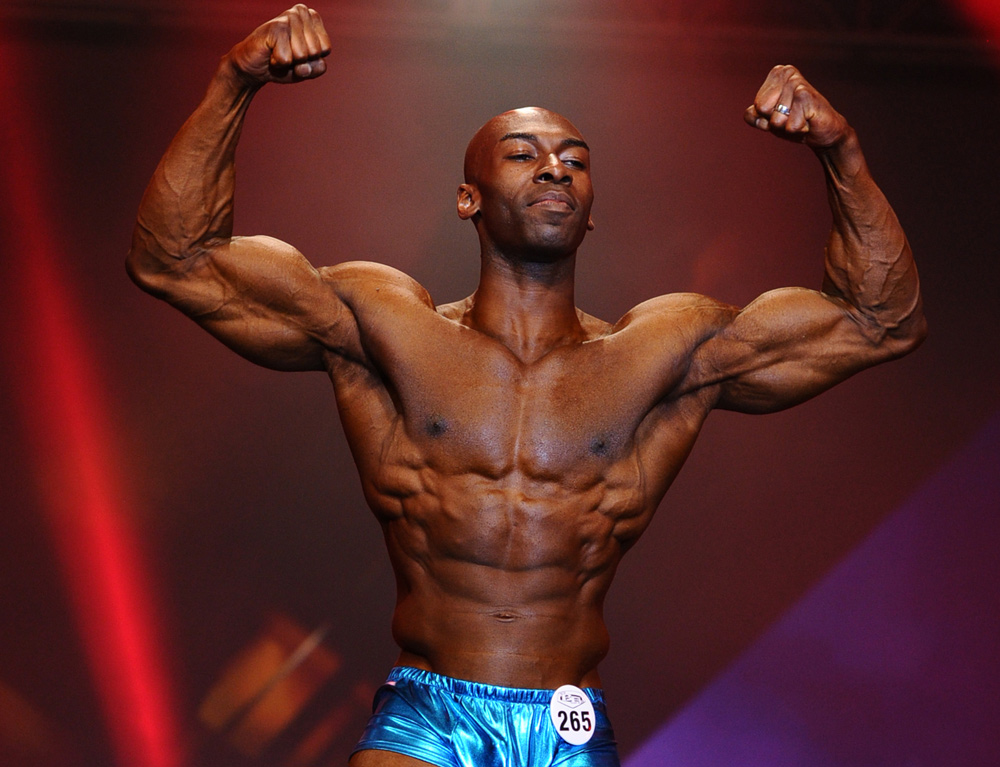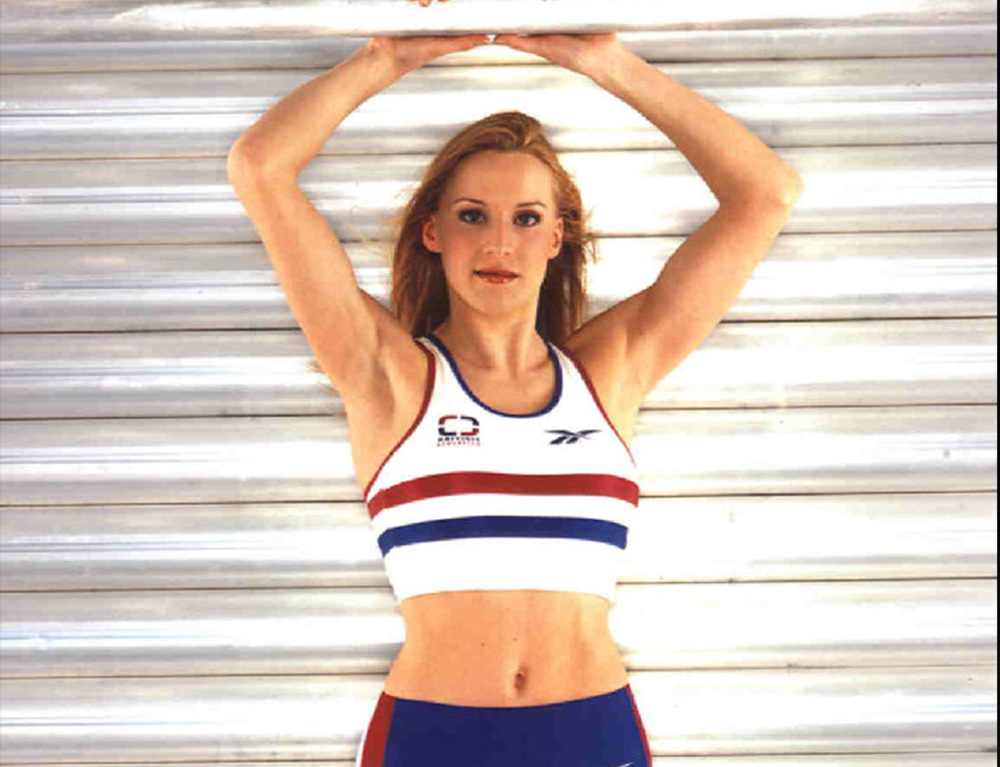 GB FITNESS DIPLOMA IN ADVANCED NUTRITION FOR OPTIMUM HEALTH
only £999
includes manual, tuition, exam, certificate as well as consent by top Nutrition Supplement companies to gain access to Practitioner accounts (discounted products and access to on-going CPD training).
3 full weekends attendance for classroom/gym tuition. Plus a full day for a written theory examination followed by a practical assessment with a client.
 CALL FOR DETAILS ON DATES AND VENUES
This is a course specifically written to give quality and scientifically proven education on the extensive topic of nutrition and its effects on health. A great benefit to all students but especially those who practise complementary therapies or work as trainers.
This course is designed to encompass the complex anatomy and physiology of the digestive system, the role of micro nutrients (vitamins and minerals) and macro nutrients (proteins, fats and carbohydrates), the importance of hydration, government guidelines and their potential faults, the role of exercise and how it effects dietary requirements, advice on specific health issues, vegetarian and vegan dietary considerations, the topic of nutritional supplements, assessing health by means of body composition analysis, nutrient interactions and the dangers of drugs.
Topics covered include:
THE IMPORTANCE OF OPTIMUM NUTRITION

BODYTYPES AND HOW DIET AND EXERCISE EFFECTS INDIVIDUALS

DIGESTION AND THE ABSORPTION OF NUTRIENTS

THE ROLE OF MICRO NUTRIENTS WITHIN THE BODY

VITAMINS

MINERALS

PROTEIN

FATS

CHOLESTEROL – GOOD AND BAD

ESSENTIAL FATTY ACIDS

CARBOHYDRATES
ENERGY SYSTEMS AND YOUR METABOLIC RATE

FIBRE

HYDRATION PRINCIPLES

THE "HEALTHY EATING" FOOD PYRAMID

THE ROLE OF EXERCISE IN HEALTH

APPETITE SUPPRESSANTS

DRUGS AND SIDE EFFECTS/INTERACTIONS

WHY TAKE NUTRITIONAL SUPPLEMENTS?

INFORMATION ON NUTRITIONAL SUPPLEMENTS

BODY COMPOSITION ANALYSIS METHODS

VEGETARIAN DIETS & FOOD COMBINING FOR "COMPLETE" PROTEIN

DIABETIC DIETARY ADVICE

HEALTH ISSUES AND NUTRITION INC. EATING DISORDERS ETC.

READING FOOD LABELS

FACTS AND FIGURES…AND PUTTING IT ALL TOGETHER!
Assessment: A full written examination testing the complete range of your underpinning knowledge and also a supervised role-play of a client consultation scenario.
This course qualifies you with full Practitioner account approval with many leading nutrition companies (Biocare, Solgar, Savant, Reflex, Higher Nature, Lamberts, Egg Nation, Nutri, Sports Kitchen and more). We also teach you the importance of assessments such as gut health, food and drink intolerance testing and more (with access to the relevant labs post qualification).
PLEASE NOTE: All funds are a guarantee of attendance and refunds shall not be given.
After spending 25 years in Banking, Finance and Insurance, I enrolled as an undergraduate to further my knowledge in Health and Exercise followed by a MSc in Long Term and Chronic Condition Management. Suffering from asthma myself I realised how regular physical activity and exercise could help me manage my condition. Although my studies gave me a good insight into the management of chronic condition through exercise I needed to get my Personal Training qualification to work with members of the public. Through an acquaintance I met Cain and decided to study with GB Fitness. A couple of years later I went back to GB Fitness in order to receive my "Diploma in Advanced Nutrition for Optimum Health" followed by their "Sport Nutrition Qualification" and never looked back.
With GB Fitness, I learned how to be a good, caring and individual specific focused Personal Trainer. With GB Fitness, I learned how to become a good individual specific focused nutritional adviser. With GB Fitness, I learned to question every new "hype" and with GB Fitness I am still learning through seminars in order be become not only good but even better. – Nicole Hopkins (BSc Hon, MSc) Exercise and Nutrition For Optimum Health
SPORTS NUTRITION – PROTOCOLS  FOR OPTIMAL HEALTH & ULTIMATE PERFORMANCE ©
only £299
To perform better, recover faster, build more muscle and lose fat takes an optimally functioning body. This weekend course is a fascinating insight into this exciting field of research and practice, and is a must for all Personal Trainers, Nutritional Therapists and other health care practitioners.
Performing in sport or taking part in physical activity places extra demands on the body. No matter what level your client is at – whether they play sports recreationally, go to the gym regularly, are training for a specific event, or they're an elite athlete participating regularly in events – they'll all need a personalised nutrition programme that will allow them to be the best that they can be whilst staying healthy, energetic and injury free.
This essential 2 day course will cover:
An overview of the physiological mechanisms of the body that are challenged by the rigours of exercise and training.

The latest research from the field of sport and exercise nutrition.
Key nutritional protocols to support recovery, aid progression and limit damage to the body.

Common problems relating to sport and exercise.

How to keep your clients not just fit but optimally healthy by supporting their endocrine, digestive and immune systems, as well as the musculoskeletal system.

How to maximise results and minimise issues such as inflammation and injury.

The latest research, and practical application, of proven sports supplementation. Removing the marketing hype and examining the science behind enhancing performance and recovery.
The assessment of learning will be in the form of a short answer Knowledge Review to be completed within 2 weeks of the course attendance.
PLEASE NOTE: All funds paid are as a guarantee of attendance and refunds will not be given.
PLEASE NOTE: All funds are a guarantee of attendance and refunds shall not be given.
Cain has been extremely significant in my development and understanding of exercise and nutrition. I met him back in May 2014 at the first Functional Sports Nutrition conference, in London, where he was one of the main speakers. I was a young 19 year old kid from Scotland who felt very out his depth yet extremely inspired by the content which was presented. When it came to Cain's lecture, I find it difficult to put into words, but his mannerism and passion he presented through his lecture blew me away. His ability to relate his experience and knowledge together made me extremely keen to chat to his after the event. Afterwards, I managed to stop him to ask a few questions. For what he must have expected to be a short conversation, I managed to keep chatting to him for well over an hour! I explained my circumstances and what type of career I would like to have. The next week I was down on a plane to visit him in Birmingham. We had an excellent day chatting all things related to exercise, health, nutrition, sports nutrition and his experience in the fitness industry. I left with book recommendations, people who have influenced Cain and many other suggestions in order for me to progress my learning.
Fast forwards two years and I've completed two of Cain's courses, even doing the courses more than once because you learn so much each time and now currently in my second year of university studying Human Nutrition and Dietetics. I'll be honest though, from what I have learnt from Cain and his courses is 10 fold more engaging, interesting and research backed than what I've been learning elsewhere, including university!
Now a personal note, mine and Cain's friendship has grew exponentially over the few short years. I feel honestly blessed that he took the time to chat to this young kid who had a passion like himself. He has been extremely influential, not only in my understanding of exercise and nutrition but growing into a young man with the morals needed to succeed in this sometimes questionable industry. He has many people contact him daily seeking help and advice and I feel honoured that he chose to invest some of his time to help me.
If you really are keen to develop your exercise and nutritional knowledge, whether a personal trainer, nutritionist, health enthusiast, health professional or a young kid like me then I would not recommend anyone else other than Cain. He has a heart of gold and has now a beautiful family who I also consider close friends too. Thank you Cain. – Adam Alzadjally