…and numerous articles published in magazines and coaching journals as well as educational projects on behalf of clients such as Race For Life, Boots and Adidas.
Cain has been actively involved in the health industry for 28 years and has held many seminars including being a key speaker at the Federation of Holistic Therapists convention, 'The Good Health Show' and the annual conference on 'Childhood Obesity and Malnutrition'. He is a regular speaker at business summer schools abroad and in the U.K. on the issues of Health, Fitness and Optimal-Being within the workplace for executive leadership groups including A.B.L.E. and A.C.E., as well as for individuals.
His motto is 'don't just do it – DO IT RIGHT!'
About Cain
Cain Leathem is one of Britain's leading Exercise and Nutrition Consultants… having studied extensively aspects of the human body, exercise and nutrition, biomechanics, endocrinology, phlebotomy, DNA assessment, Neuro Linguistic Programming, First Aid for Mental Health among many other related disciplines. As a Senior Associate of the Royal Society of Medicine he prides himself on furthering his education and the sharing of this knowledge.
As a highly qualified and experienced consultant he has appeared on T.V./radio, and has been featured/written in many specialist magazines/newspapers. He is also the author and course provider for his award winning GB Fitness Personal Trainer and Nutrition Qualifications as well as owner and director of GB Fitness.
As a personal trainer and nutritionist his clients range from complete beginners desiring fat loss and health enhancement to international athletes in elite competition (details available here on www.gbfitness.com). He encourages health within the workplace and offers businesses advice on how to best maximise efficiency (and therefore profit) through the wellness and vitality of their employees.
Cain offers clinical services such as lab tests, including the actual taking of blood as he is a qualified phlebotomist. His expertise in this field has taken him worldwide including work in Africa, Malta, India, Germany, Turkey, Tenerife, Miami, Hollywood, Las Vegas, Estonia, Croatia, Italy, Switzerland, Finland, Cayman, Poland, Austria, Kuwait, Bahrain, Ireland, Greece and Hungary.
He is a Professional Speaker and offers bespoke education on all matters of health and optimal being. Cain is also a qualified NLP Master Practitioner and utilises this skill to motivate his clients and help instil a positive mood state in all the people that he meets.
His regimes often challenge the concepts that many believe to be true, often enforced upon us by inaccuracies offered up in the media of television, newspapers and magazines. In a social media world of self-proclaimed 'experts' Cain has a proven history of world class services.
A few media and public roles in which you may have seen Cain: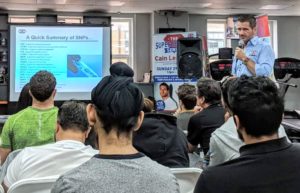 A recent podcast that Cain did for Urban Health in London on Hormones…
On iTunes – https://itunes.apple.com/gb/podcast/urban-health-hormones-cain-leathem/id1444641151?i=1000424676315&mt=2
Another recent podcast for The Quantum Coach Paul Webb…
https://itunes.apple.com/gb/podcast/health-fitness-with-cain-leathem/id1415934634?i=1000425946624&mt=2
On Android – https://www.stitcher.com/podcast/paul-webb/quantum-creating-podcast/e/57758449?autoplay=true&refid=asi_fb&fbclid=IwAR1Ot8QNMpzy_RynlzM4TnMG-zC6Xzi6uUDUS6_3iq30RQlIFVcx5K3wWh8
Cain Leathem recently won the prestigious Contributions to the Fitness Industry and Society category as well as a finalist in the Lifetime Achievement category at the English Veterans Awards 2019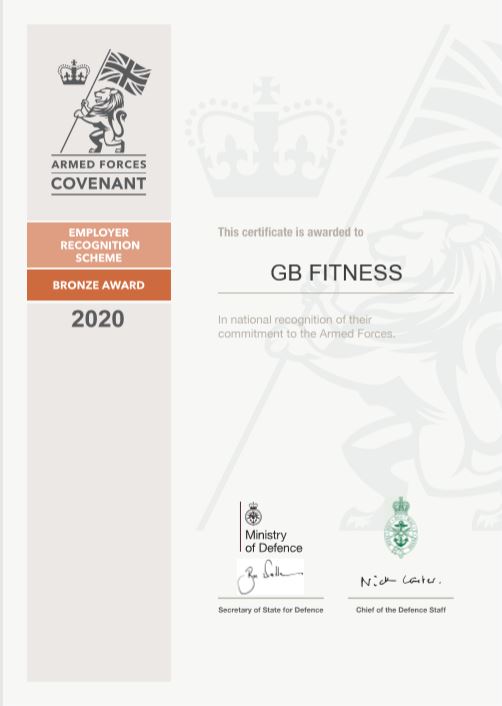 1998 … 'Central Weekend' TV debate show – Nutritionist talking on the dangers of extreme diets
1999-2001 … contributor to 'The Times' newspaper health and fitness column
2002 … 'The Weakest Link' Body Beautiful Christmas special
2002 … RTL German News channel – speaking again on extreme, dangerous diet practises
2003 … Managing Editor/Writer of 'Muscular Development' body building and fitness magazine
2004 … Recorded seminars around the UK on the role of supplementation for athletes
2004 … 'Body Spectacular' for Discovery Health channel – physique transformation program. He was the head of the selection panel and the resident Nutritionist
2004 … 'How to Sleep Better' on BBC 1 with Professor Robert Winston. As a Personal Trainer and Nutritionist advising on exercise and healthy eating to lose fat weight
2004 … 'All About Men' on Bravo TV – advising on the dangers and use of drugs by athletes in high level sport
2005 … Organiser and presenter of the London Olympia Bodybuilding, Figure & Fitness Championships
2005 … Key speaker at the 'Overfed and Undernourished' conference on childhood obesity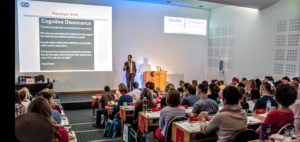 2005 … Writing a regular Health and Fitness column in the 'Birmingham News' paper
2005 … Resident Nutrition and Exercise specialist writing for 'Personal Trainers for Women' magazine
2005 … Lead article and cover in the practitioners 'Positive Health' magazine
2006 … BBC Asian Network radio on the issue of 'Male Body Dysmorphia'
2006 … BBC Radio 5 Live with Simon Mayo – Anabolic/Androgenic Steroids
2006 … Feature on Cain and his winning athletes in 'Body Fitness' magazine
2007 … BBC1 Breakfast News on the benefits of powerwalking
2007 … BRMB Radio interview on obesity and its health implications
2007 … Articles on Cain in 'Todays Therapist' and 'Workout' magazines
2008 … Key Speaker at Multitrax Fitness Forum for fitness professionals
2009 … Speaker at the Careers in Sport & Leisure Convention, Sheffield
2010 … Writer for BodyFit magazine on fitness and nutrition issues
2011 … Advisor on a television project with Sky One
2011 … Key Speaker at The Good Health Show
2012 … Sports Nutrition R & D and speaker for Nutri Ltd. Supplements
2013 … Writer for 'Functional Sports Nutrition'
2013 … Key Speaker at the Healthy Living Expo
2014 … Speaker at the UK Baby & Toddler Show
2014 & 2015 … Speaker at the Functional Sports Nutrition Academy
2017 … Speaker at the National Holistic Health Show
2019 … Speaker for the ELLA charitable foundation
2019 … Speaker for MASG Mental Health in the Community Charity Dinner
2019 … Winner of the English Veterans Awards for Contributions to Fitness & Society