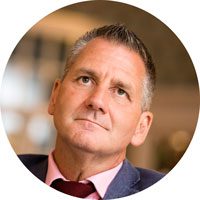 At GB Fitness we do not give generic, one-size-fits-all programs or advice. Traditionally our best work is given in a face to face scenario. This is not always possible, or convenient, for the client. As such provisions can be made to offer the very best of modern technology so that we may offer consultations, individualised advice and accountability to our valued clients. This may include health assessments and testing (which can be arranged to be done locally to you or even at your home), exercise and nutrition advice and all importantly to keep you focused and motivated on reaching your goal. We want you to achieve whatever it is that will enhance your health and your life. 
Please make contact to discuss the best solution for YOU!
Medical Disclaimer
The information on this site is not intended or implied to be a substitute for professional medical advice, diagnosis, or treatment. The material is provided for informational purposes only. It is general information that may not apply to you as an individual. Bespoke and specific advice should only ever be given after consultation. Never disregard professional medical advice or delay medical treatment because of something you have read on this website.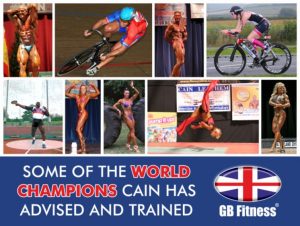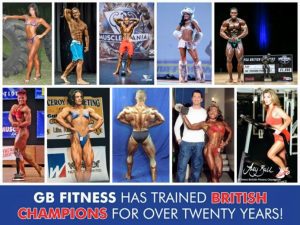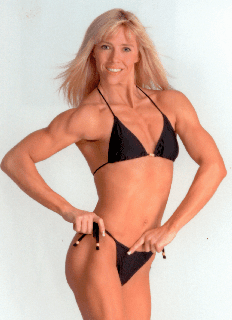 "I started working exclusively with Cain from GB Fitness two weeks prior to the NABBA British Championships in 2004 through to the end of the NABBA British Championships 2005 (one full year in which all of the listed titles were won!).  In this time I won many titles from British to World and two Universe titles, without Cains knowledge and pre-competition advice I would have been lost! My training programs, my diet and nutritional advice as well as posing and tanning were all monitored regularly … and all thanks to Cain Leathem I am the multi-champion that I am today. I also completed and passed the GB Fitness Advanced Gym Instructor course that is also endorsed by NABBA and several major fitness governing bodies … so now I am a qualified instructor myself I hope to use the knowledge that Cain has taught me in my own challenges in the future."
Andi Black – 3 x Ms Britain, 2 x Ms World and Ms Universe
"With Cain's guidance I re-shaped and defined my figure, targeting specific areas for particular improvements. My general health and immune system improved tremendously thanks to his knowledge regarding nutrition and diet supplementation, and the stresses placed upon the body by the strenuous training regime my sport requires.
I have a far better understanding of the body and its responses to stimuli from working with Cain over that year than I gained working with any other coach in the 10 years I have trained as an athlete. His unique range of knowledge, practical application and hunger to learn more make him the number one choice for anyone wishing to improve their fitness or physique." 
Julie Crane – International High Jumper and 2006 Commonwealth Games Silver Medallist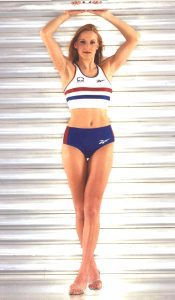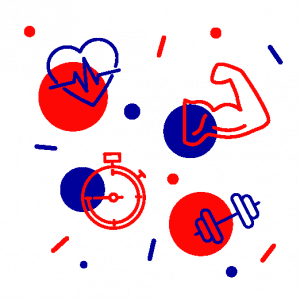 This includes 10 sessions or
£70 per session if paying individually.
All payments are made in advance please.
Payment is a guarantee of attendance and refunds will not be given.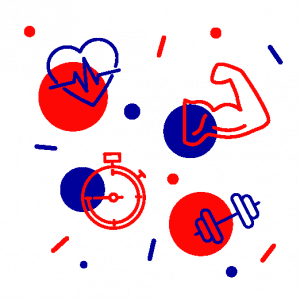 Personal training generally takes the form of one-to-one exercise education and supervision. This is carried out following a face to face/Zoom/telephone consultation to assess the clients' goals, health history and exercise background. Cain prides himself on giving detailed instruction and supervision of correct technique and form in all movements – be they stretches or actual exercises. We strongly recommend that we look at each of these aspects, as they are all vital to the progression of the client's overall fitness and optimal-being.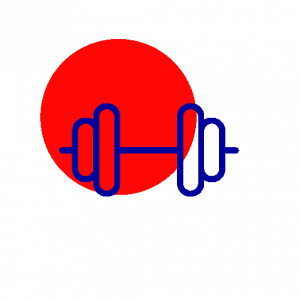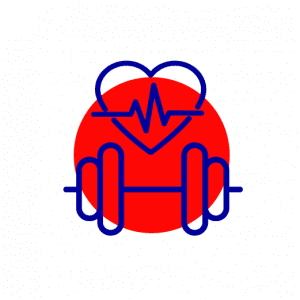 Strength & Conditioning for Sports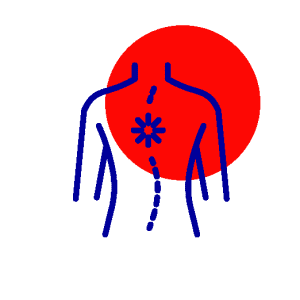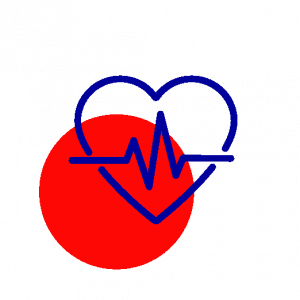 Cardio-Vascular Conditioning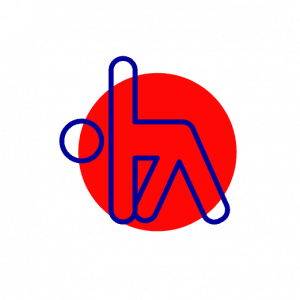 From here we specialise the program depending on the clients specific goals.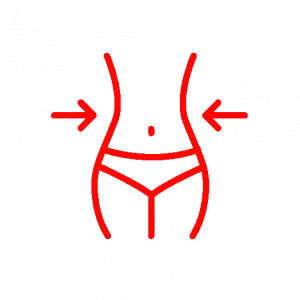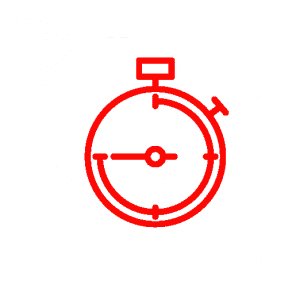 Sports Performance Development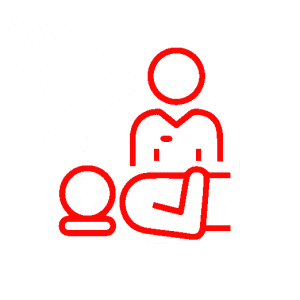 If you would like to speak in more detail, please feel free to contact me. Let's talk!